COMPACT SIZE. ENORMOUS STRENGTH.
The 1X single-stage power is ideal for quickly and easily removing six inches of snow from smooth, smaller areas. 1X snow throwers pack quite a punch. A single-stage high-performance auger efficiently scoops and discharges snow accumulation to clear the way all winter.
REMOTE CHUTE CONTROL
Throw snow in the direction you want every time with chute control from the operator's station.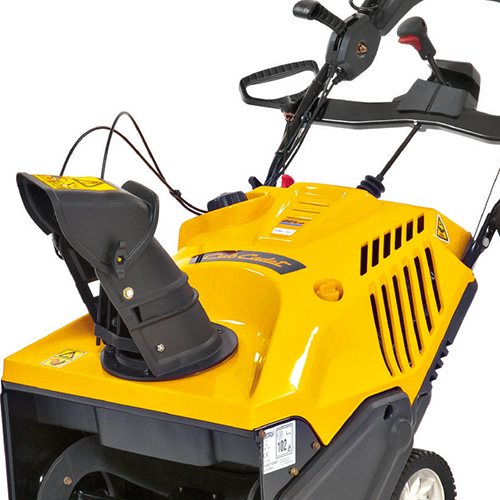 ELECTRIC START CUB CADET OHV ENGINE
A large, powerful engine that gives you more power than you might expect from a single-stage thrower - all at the push of a button.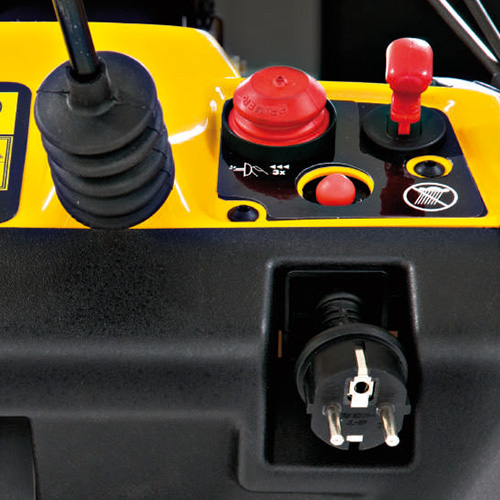 HIGH-PERFORMANCE AUGER SYSTEM
This specially designed auger system works like a paddle and shovels the snow into the auger housing and then throws it out over the discharge chute. The auger has a rubber lip to avoid damaging the pavement.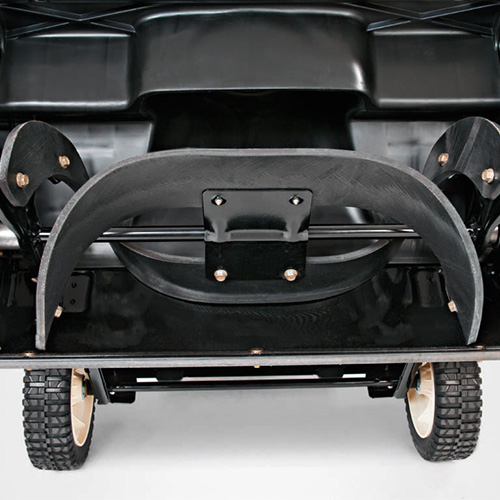 MITTEN GRIP
The extra large mitten grip starter handle is just another well engineered detail which makes the difference of this premium snow thrower.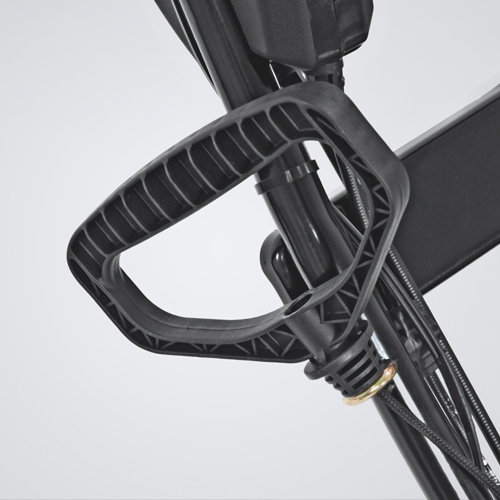 FUEL LEVEL INDICATOR
Provides clear information on the fuel level without the need for opening the gas cap.
ERGO-HANDLE
with full bail switch allows for fatigueproof operation.