STRENGTH IN CHOICES AND PERFORMANCE
If you need to clear larger spaces, a Cub Cadet 2X two-stage power snow thrower is the right choice. The self-propelled 2X can tackle winter weather on any surface and features a steel auger that collects snow in the first stage and launches snow out of the chute to complete the second stage. The 2X series offers a full array of clearing width options to battle Old Man Winter.
SAFETY FIRST
All our snow throwers are equipped with a spring loaded finger guard, which prevents you from injuries but can tilt back when heavy snow loads need to get through.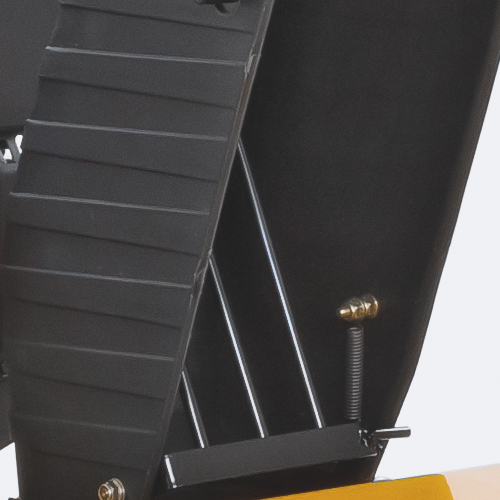 CHUTE CONTROL (524 SWE)
4-way chute control allows you to quickly and effortlessly change the direction and pitch of the snow you throw with one hand, so you don't waste time. You will spend less time in the cold as you control where you want the snow to be thrown.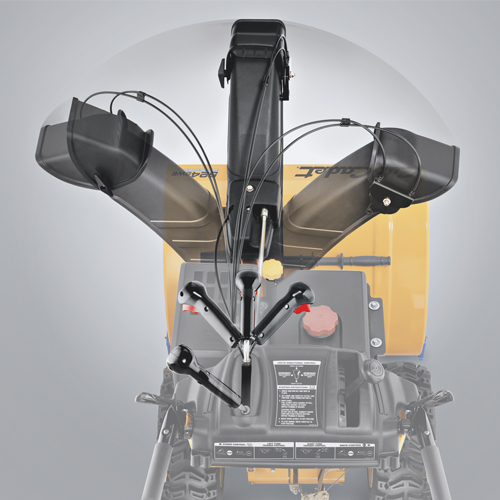 X-TRAC TIRES
This specially designed auger system works like a paddle and shovels the snow into the auger housing and then throws it out over the discharge chute. The auger has a rubber lip to avoid damaging the pavement.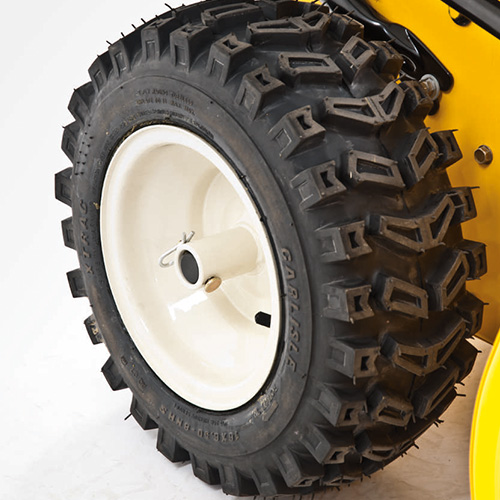 XTREME-AUGER
Instead of one shear pin per auger half, the "Xtreme Auger" has one shear pin in each individual Xtreme Auger segment. This reduces maintenance costs. Snow and ice are "chopped" up by the auger blades before being fed into the impeller, which transfers the snow through the chute. Advanced technology for better performance.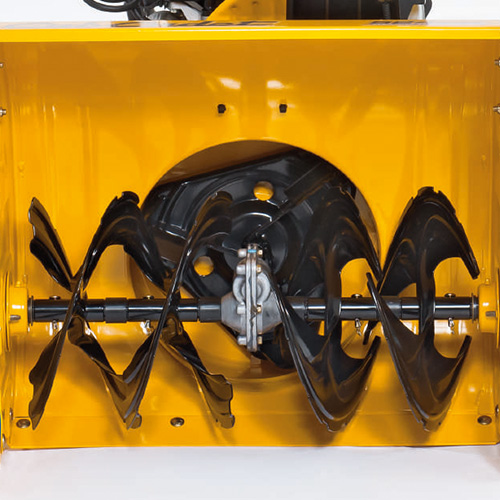 COOL BLUE SKID SHOES
The COOL BLUE skid shoes out of special plastic, widely prevent scratches and abrasions on the ground. The space between the shave plate and the ground can be adjusted by raising or lowering the skid shoes.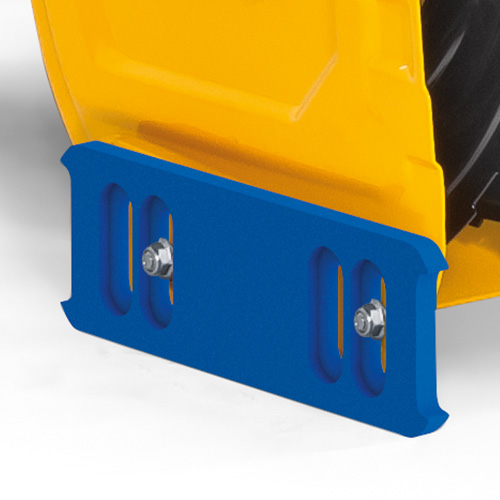 4-WAY CHUTE CONTROL
Adjust the throwing distance and direction conveniently with the 4-way joystick on the dashboard during operation.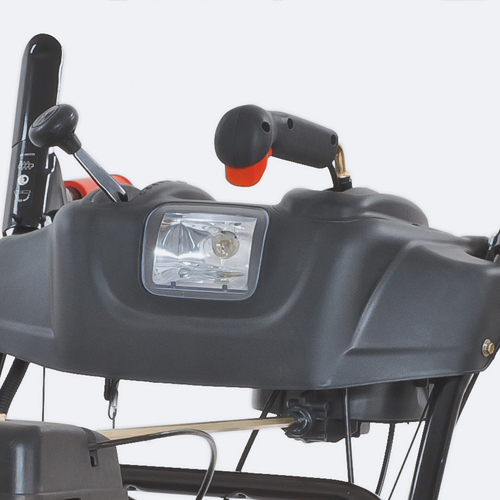 HEATED HAND GRIPS
Keep your hands warm to finish the job in comfort! The handles stay warm and you can keep working through the coldest weather.