SKÖNHETSBEHANDLING FÖR DIN GRÄSMATTA
Vertikalskärning är en viktig del för att få en perfekt gräsmatta. Det hjälper i kampen mot mossa och ogräs som finns i alla gräsmattor och som blockerar tillfödet av luft, vatten och näringsämnen till gräsrötterna. Med vertikalskärning kommer gräsmattan kunna andas igen. Cub Cadet vertikalskärare XC1 kommer ge rätt kraft för att ta bort mossa, ogräs och dött gräs så att vatten återigen kan nå jorden och rötterna.
Förutom det så består XC1 både av vertikalskärarknivar och mossrivarfjädrar. Detta gör dig funktioner i en och samma maskin: mossrivare och vertikalskärare.
BLADES AND SPRINGS
The XC1 models have 15 or rather 17 flail double blades and 14 or rather 16 double springs. This combination allows for two functions in one machine – for aerating and scarifying. If you would like to aerate the soil of your garden, use the higher position with a gentle touch of the blades and springs on the surface of the soil. If there is the need to scarify, set the position of the blades and springs to a 3 mm working depth.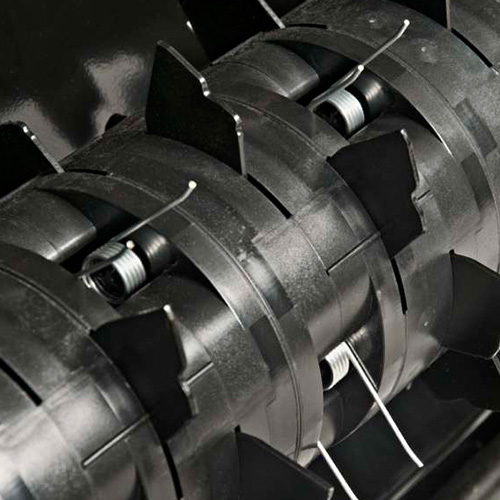 WORKING DEPTH ADJUSTMENT
Working depth adjustment The working depth of the Cub Cadet scarifier XC1 can easily be changed centrally.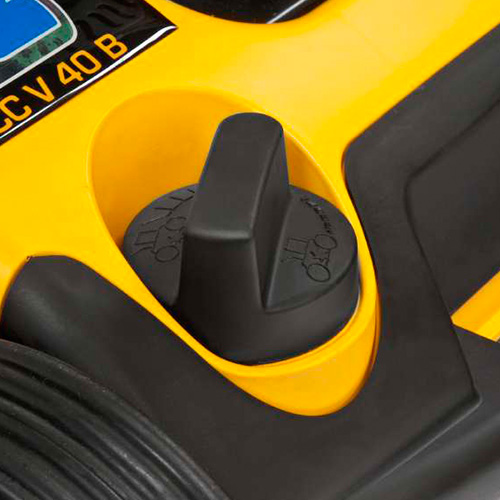 REMOTE TRANSPORT POSITION
With the lever on the handle you can switch from transport to working position conveniently from behind the unit.