VERKLIGEN UNIK. VERKLIGEN KOMPAKT.
Modern design, mångsidig och bekäm gräsklippning – bara tre av fördelarna med Cub Cadet MINI-RIDER. De kompakta och lättmanövrerade Cub Cadet MINI-RIDER modellerna med elstart är utrustade med en kraftfull 420 cm³ Cub Cadet motor. Tack vare sin utrymmessnåla design, tar Cub Cadet MINI-RIDER modellerna inte mycket mer plats än en vanlig gå-gräsklippare. Om du vill samla upp gräsklippet, kasta ut det eller mulcha, då är Cub Cadet LR1 NR76 eller nya LR2 NS76 ditt val. Om du letar efter en superb mulchklippare med möjlighet till sidoutkast så är LR1 NS76 det perfekta valet. Modell LR2 NS76 imponerar med en lyxig hydrostatisk drivning.
TRANSMATIC TRANSMISSION
The transmatic transmission allows shift-on-the-go speed control. Simply choose your driving direction, set the desired basic speed and start mowing. On the Cub Cadet MINI-RIDER LR1 MR76, select between 6 forward and 6 reverse speeds.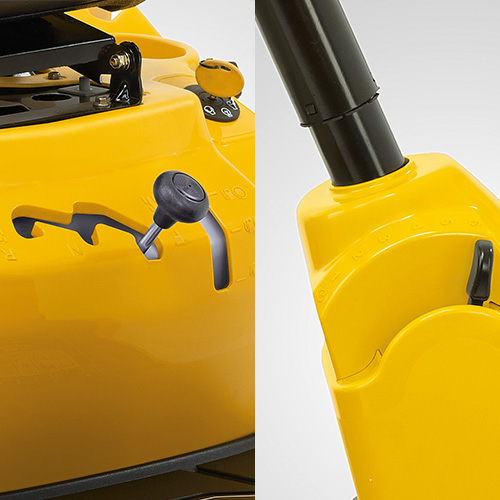 76 CM MOWING DECK
Selectable collecting, mulching and discharge options come as standard with model LR1 MR76. The model LR1 MS76 offers mulching and side discharge options. Superior mulching, excellent collection and side discharge for spreading. Whatever you choose, the MINI-RIDER can handle it.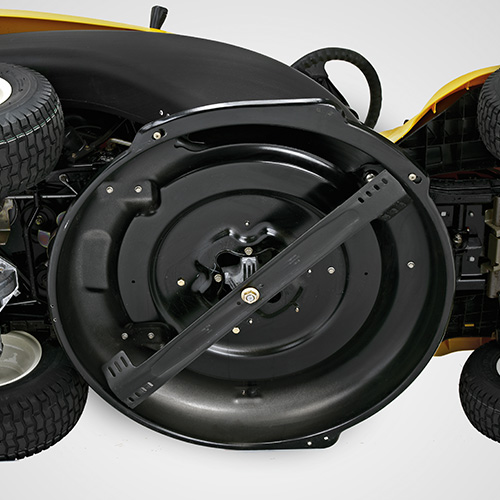 200 LITRE GRASS CATCHER
A 200 litre grass catcher bag (models LR1 MR76 and LR2 NR76) with dust protection cover, two grips and fill indicator. Can be emptied from the driver's seat.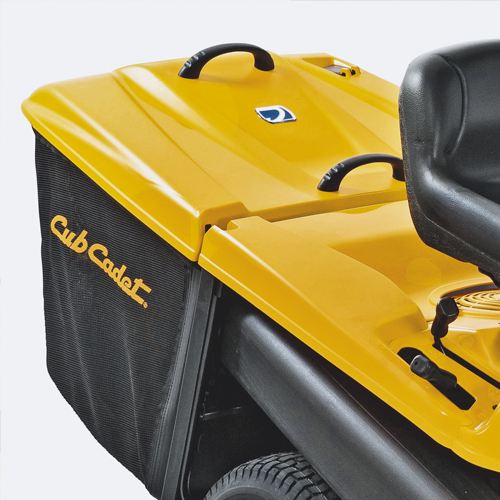 4,9 LITRE FUEL TANK
The large fuel tank with fuel indicator gives you the freedom to mow your lawn in a full cycle – no refuel needed.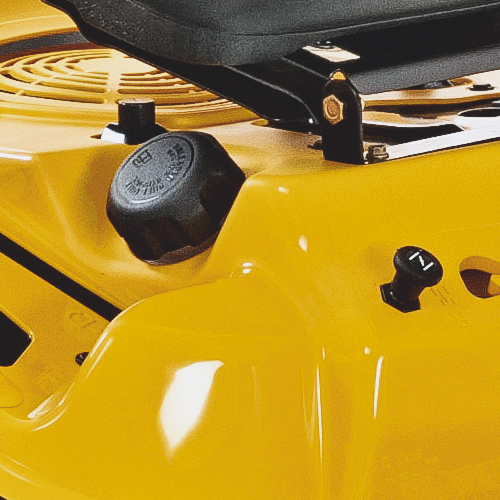 LARGE TYRES
Lawn-friendly, yet handy, even on uneven terrain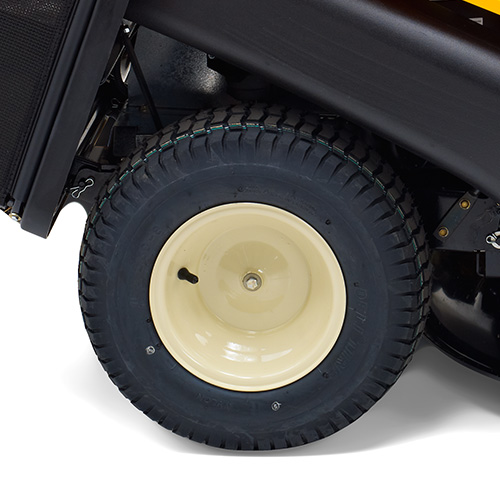 STEP THROUGH FRAME
With soft rubber foot pads, for easy access and comfortable foot rest.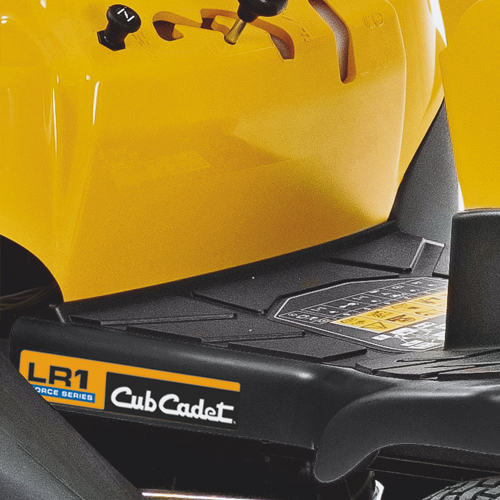 CUTTING HEIGHT ADJUSTMENT & PTO CLUTCH
Easily adjustable cutting height over 5 positions, from 38 to 95 mm. Both levers are located ergonomically on the right side of the seat.